CRAFTED & DISTILLED BY REBEL CITY DISTILLERY, CORK , IRELAND
ORIGINS OF SPICE & SPIRIT , THE WOMEN'S CO-OPERATIVE OF KERALA, INDIA
REVOLUTIONARY WOMEN ,REBEL CITY'S TRIBUTE  
Indulge in the captivating fusion of cultures and flavors with Maharani Irish Gin—a spirit crafted in Cork, Ireland, enriched with aromatic spices from Kerala, South India. Created by husband-wife team Robert and Bhagya at Rebel City Distillery, this gin embodies Irish craftsmanship and Kerala's essence. Maharani Irish Gin, a product of Rebel City Distillery, showcases artistry and precision. Inspired by the title "Maharani," symbolizing strong women in history, it blends Irish distillation techniques and curated Kerala spices.
The gin's allure lies in combining Irish tradition with Kerala's botanicals, including pomelo for citrusy zest. It further explores an infusion of cassia and nutmeg mace, sourced from a women's farming co-op in Kerala, enhancing both flavor and women's empowerment.Embrace Maharani Irish Gin, a tribute to harmonizing cultures into an extraordinary spirit. With every sip, experience the intertwining of Ireland's essence and the allure of South India on your palate, leaving a lasting mark. Join us in this adventure and relish the enchantment of Maharani Irish Gin.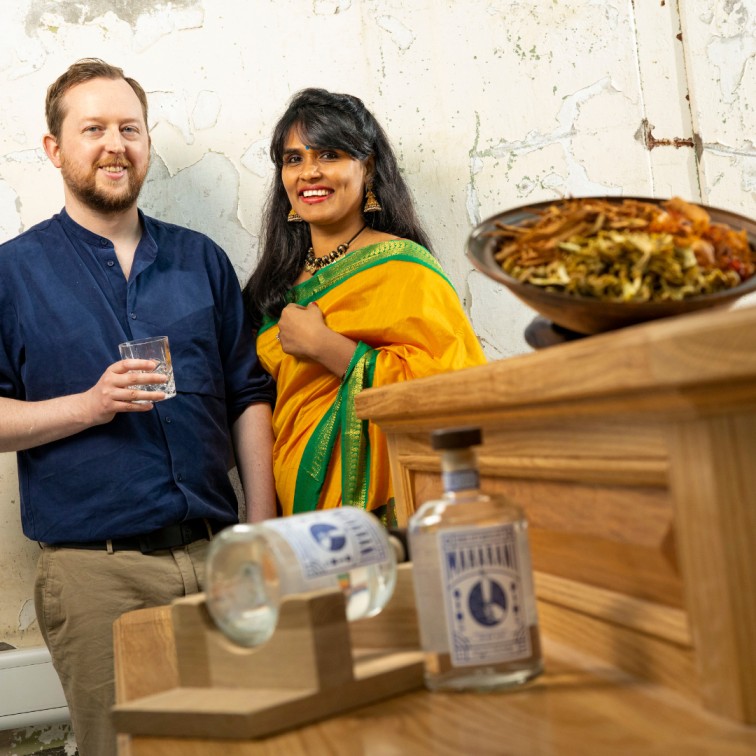 Maharani Irish Gin—Distilled in Cork with spices from India . Crafted by husband & wife team Robert  & Bhagya . Maharani Gin blends Irish craftmanship and flavours of Kerala , South India in an Irish Gin .